Jobs: Which President's Tenure Gained The Most?
We've now growled on several occasions about the monthly jobs report, most recently on August 4, 2012. But as the Kansas City Star reported when the July jobs report came out on Friday, August 3, 2010:
"As the November elections draw near, each monthly jobs report puts added pressure on the campaigners, on a gridlocked Congress and on the Federal Reserve to propel economic growth."
Also, as Veronique de Rugy points out in a publication of the Mercatus Center at George Mason University, "Polls show over and over again that jobs are a major concern for Americans. While presidents don't create jobs, their policies can influence the direction of the economy. Presidents can create an environment that is more or less conducive to job creation—hence, the close scrutiny of employment statistics during presidential campaigns."
The chart that follows provides an extremely informative view of just how many jobs were gained during each president's tenure going back to World War II: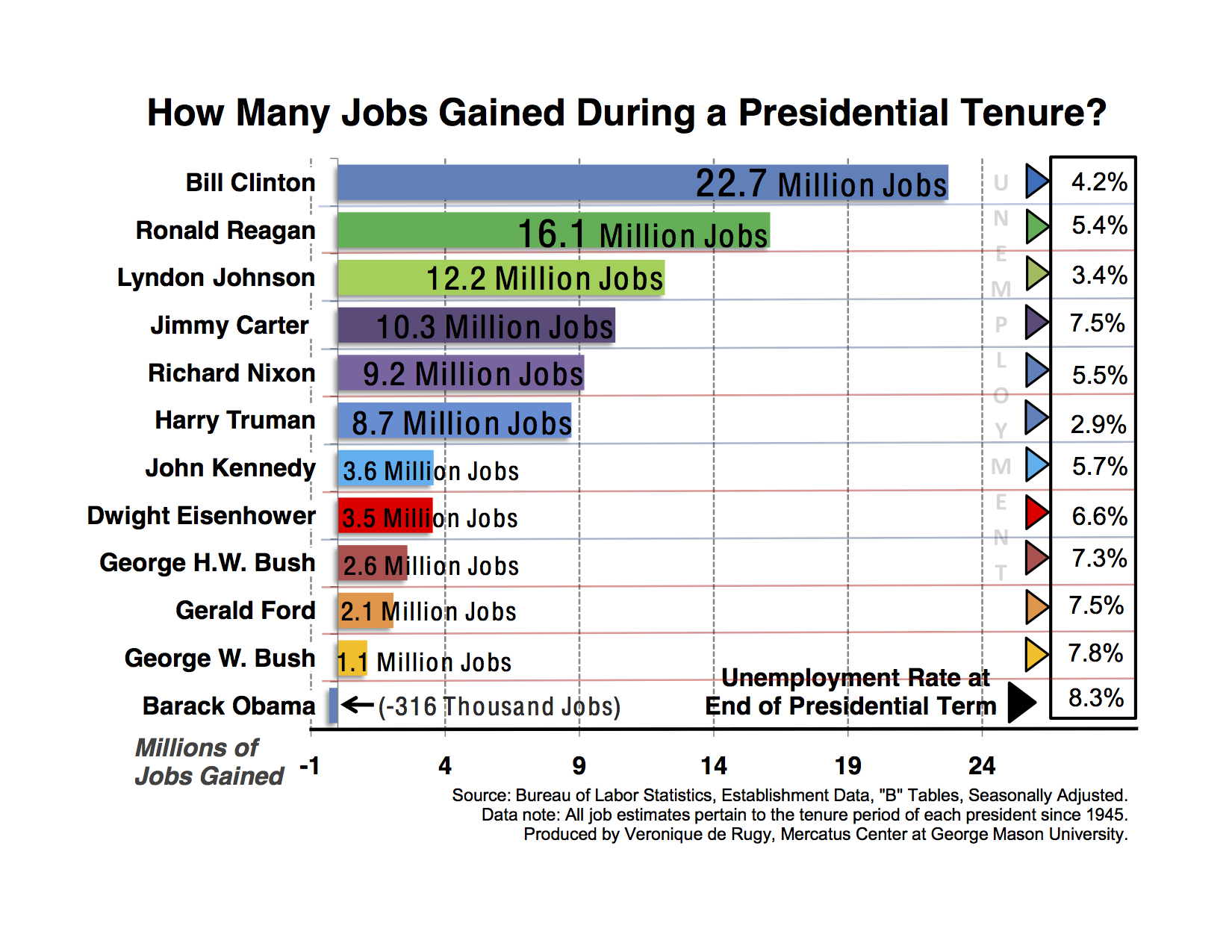 At the Corner, a blog of National Review Online, Ms. de Rugy explained:
"This chart isn't meant to compare President Obama (who's completed just under one term so far) to President Clinton (who completed two terms.) Rather it is meant to look at how each president did during their tenure. Also, considering that population grows and labor participation varies over time, this data is probably slightly biased in favor of President Obama for both the job numbers and unemployment rate."
So when your liberal, progressive, or partisan friends tell you how many jobs President Obama claims he "saved or created," tell her or him to get a copy of the above chart.