Only the Best Furniture for EPA Bureaucrats
Today's Washington Times reports on "EPA's fondness for furniture costs taxpayers $92 million. The Times' Kellan Howell reports (emphases added):
"The federal agency that has the job of protecting the environment doesn't seem to have too much concern for trees, at least the ones cut down to make furniture.

"The Environmental Protection Agency over the past decade has spent a whopping $92.4 million to purchase, rent, install and store office furniture ranging from fancy hickory chairs and a hexagonal wooden table, worth thousands of dollars each, to a simple drawer to store pencils that cost $813.57.

"The furniture shopping sprees equaled about $6,000 for every one of the agency's 15,492 employees, according to federal spending data made public by the government watchdog OpenTheBooks.com.

"And the EPA doesn't buy just any old office furniture. Most of the agency's contracts are with Michigan-based retailer Herman Miller Inc. According to the contracts, the EPA spent $48.4 million on furnishings from the retailer known for its high-end, modern furniture designs.

"Just one of Herman Miller's "Aeron" office chairs retails for nearly $730 on the store's website. The EPA has spent tens of thousands of dollars to purchase and install those types of chairs in its offices.

"The agency also paid another high-end retailer, Knoll Inc., nearly $5 million for furnishings. Knoll is known for its specialized modern furnishings, and 40 of its designs are on permanent display in the Museum of Modern Art in New York."
For its efforts at spending your tax dollars on themselves, the Times awarded the Environmental Protection Agency (EPA) its weekly Golden Hammer award.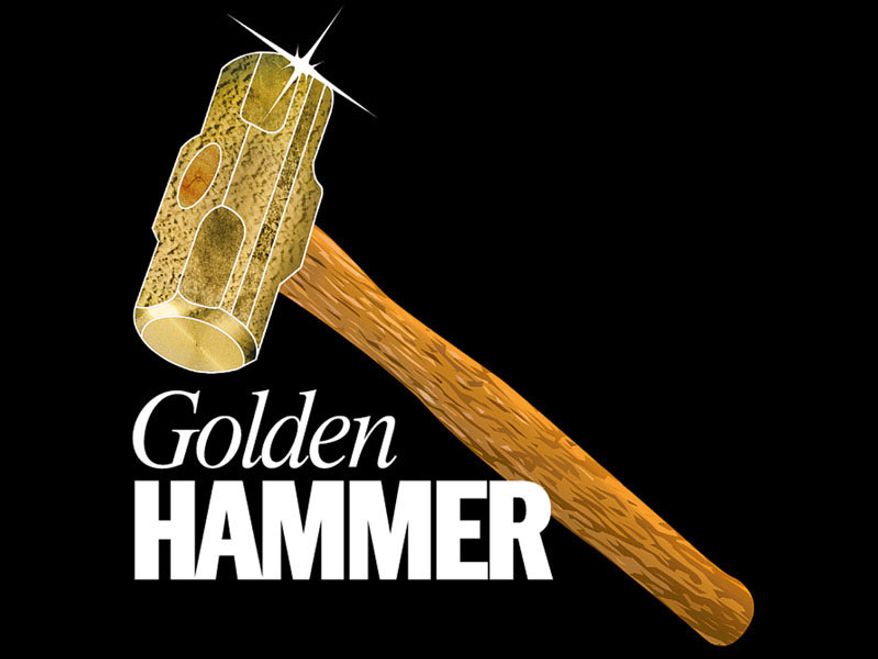 Howell reports the problem of spending on furniture is "not new," writing:
". . . In 2003, an internal report by Public Employees for Environmental Responsibility warned the agency to cut back on spending for fancy furniture.

"The amount of money that [EPA's office of criminal enforcement, forensics and training] wastes is mind-boggling," one employee was quoted as saying in the report, adding that the ability of agents to investigate violations is negatively affected by a number of wasteful practices, including "moving and remodeling offices/buying fancy new furniture for the benefit of a favored few."
Howell also added comments by Pete Sepp, president of the National Taxpayers Union, writing:
"He added that private businesses often splurge on nice office furniture, but unlike federal agencies, those businesses are held accountable for their spending.

"Sure, big businesses can spend equally big money on office furniture, but if the costs get excessive, shareholders can demand accountability and vote directly with their dollars. Taxpayers don't really have the same kind of choice," Mr. Sepp said."

We encourage Growls readers to take a few minutes to write your members of Congress. Find out what your Congress Critters are doing to hold executive branch agencies accountable for the efficient, economical and effective governance of federal agencies. Contact information is available at Thomas (use left-hand column). Taxpayers living in Virginia's Arlington County, can contact:
Senator Mark Warner (D) - write to him or call (202) 224-2023
Senator Tim Kaine (D) -- write to him or call (202) 224-4024
Representative Don Beyer (D) -- write to him or call (202) 225-4376
Ask for a written response, and tell them ACTA sent you. And kudos to the Washington Times for their weekly Golden Hammer awards!