Arlington's Unemployment Rate Stiill Lowest in Virginia
The weekly Arlington Sun Gazette reported yesterday that "Arlington's jobless rate stood unchanged from July to August, retaining its position as lowest in the commonwealth, according to new data."
The Sun Gazette provided additional details, including:
"With 146,881 county residents employed in the civilian workforce and 3,721 looking for jobs, Arlington's August unemployment rate of 2.5 percent was the same as a month before, according to the Virginia Employment Commission.

"Unemployment rates across Northern Virginia in August changed little on a month-to-month basis, remaining unchanged at 2.8 percent in Falls Church; 2.9 percent in Alexandria; 3.1 percent in Fairfax County and in Loudoun County; and 3.4 percent in Prince William County.

"Across Northern Virginia as a whole, August's unemployment rate of 3.2 percent – unchanged from July – represented 1,578 million employed and about 51,600 looking for jobs.

"Statewide, the non-seasonally-adjusted unemployment rate was up a tick to 3.9 percent, with 4.17 million employed and 165,000 seeking jobs."
The chart below was included in the Sun Gazette's reporting: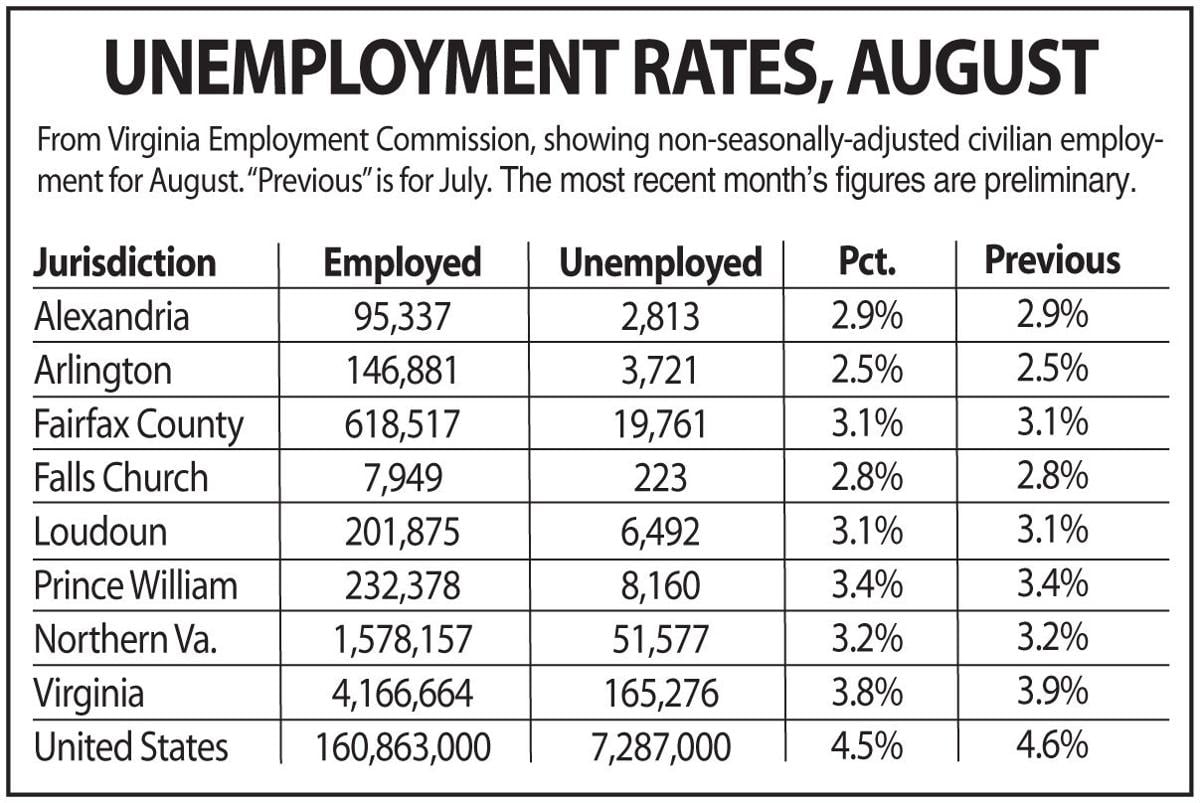 The Sun Gazette observed that Virginia's unemployment rate ranked the state 19th nationally.